ABOUT US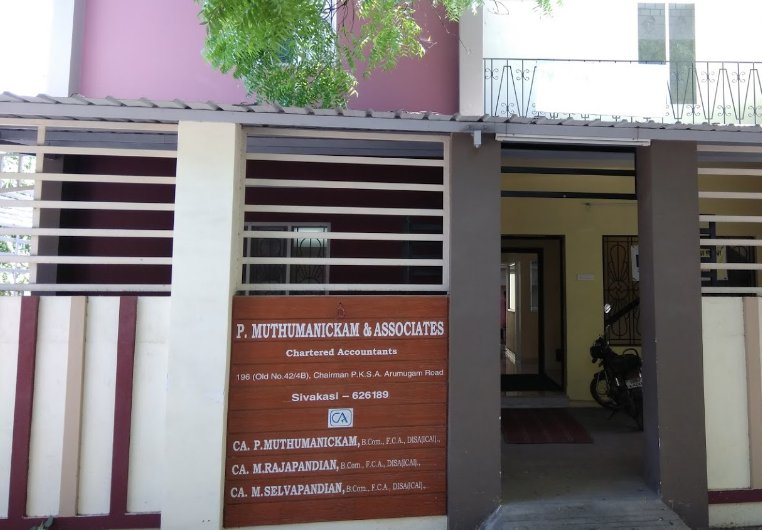 P. Muthumanickam & Associates is a known Chartered Accountants firm in Sivakasi (Tamilnadu-India). We are offering comprehensive professional services in the areas of Accounting, Auditing, Direct Tax Consultancy, Indirect Tax Consultancy, Project & Financial Consultancy, Management Consultancy, company formation services and other Regulatory Compliances since 1997.

The Firm places great emphasis on working with clients as business partner for their success with the highest standard of professional ethics and confidentiality. The Firm maintains a close relationship with clients based on trust and consistent high standards of performance.

We always aim to pay back many times more to our clients. In fact, our endeavor is to give money's value in real commercial terms. We are starving for growth and expansion which is what people are looking for world over.

We are always assuring our clients of our best services, at all the times.